Above: Elisa, Huddie, Rhys: The Shadracks
A morbid lot, these
Shadracks
. Whereas most young British combos prefer to lose themselves in London, this unearthly trio extend a yardarm to a far northern Yorkshire city for inspiration. There they find ample bleak, cobbled streets and drab supermarkets to encourage their milk-fueled Go-Go racket.
The Shadracks
formed within the colorful punk gang garage scene of Chatham, Kent. Pummeling their instruments under the gray skies of The North allow them to see everything in black & white. Rock'n'roll is a prism through which they filter their death rattle of a motorbike beat, imbued with the scent of Ambrosia. Shimmy on.
Though the embalming fluids of River Medway flow through their veins,
The Shadracks
' reputation in Yorkshire grows. Deriving their moniker from mortician Emanuel Shadrack of local funeral parlor Shadrack & Duxbury, it is his partner Councillor Duxbury who has taken it upon himself to write assorted promotional literature for the combo, calm and embalmed. Rumors of a limited-edition
Shadracks
calendar continue to haunt the band as their fervent obsession with northern Yorkshire marches on. Do the Postage Stamp.
It appears to all not be in vain. Placing their song "Twisterella" with a leading local dance ensemble led to snaring a contract with Damaged Goods Records who've released two albums of their scullery-charged garage realism,
The Shadracks
and
from human like forms
(both of which are available now from
The K Mail Order Dept.
) Stamp & Shout.
Councillor Duxbury, unofficial chronicler of
The Shadracks
As their fantastic reimagining of contemporary life (and death) expands
The Shadracks
have fashioned almost a country of their own, a British Museum of the Incorrigible, of which they are both Prime Minster and Foreign Secretary. Album number one,
The Shadracks
, combines short bursts of punknoid castaways with blasts of distorted rear-views. The follow-up album,
from human like forms
takes a more narrative approach to rock'n'roll without getting too literary for the base-minded pogo jockey in us all. Just what one needs to recharge one's battered batteries in these haunted times.
From Medway, Kent to the far reaches of Yorkshire
The Shadracks
lead the parade in a world of their own. Gotta get there. Meanwhile Councillor Duxbury rears his white, bespectacled head looming over the incubation of yet another fab Northern dance craze. But that's a hearse of a different color.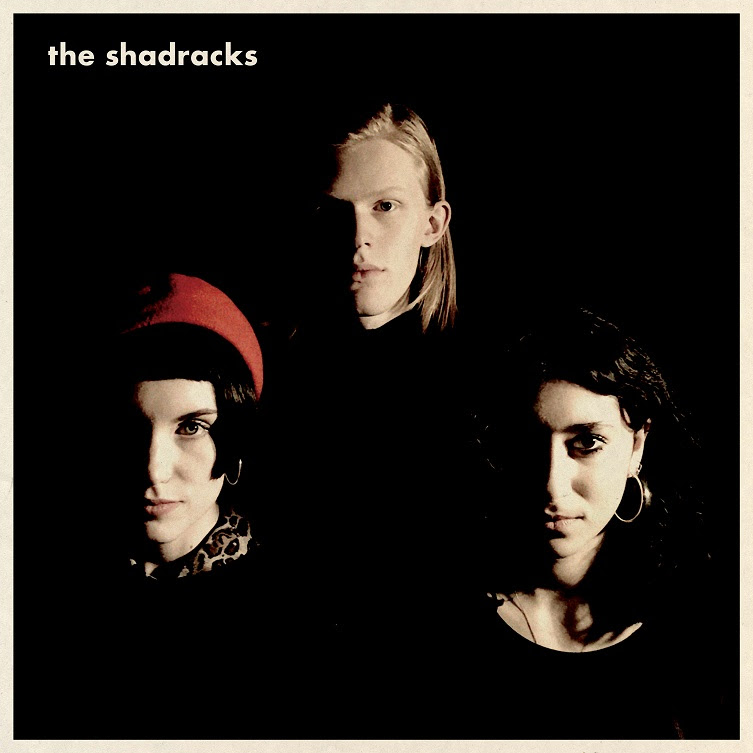 The Shadracks, The Shadracks LP
The Shadracks, from human like forms LP
The Shadracks
- - - two albums good!