If you have seen the recent
Beat Happening
45rpm
"Crashing Through (Meyering Mix)" [IPU147]
in your local phonograph record emporium, you may have noticed the assertive looking rabbit charging toward you on the front cover. This image is derived from a painting by
Beat Happening
's Heather Lewis, one of a set of mural sized paintings created in April 2020.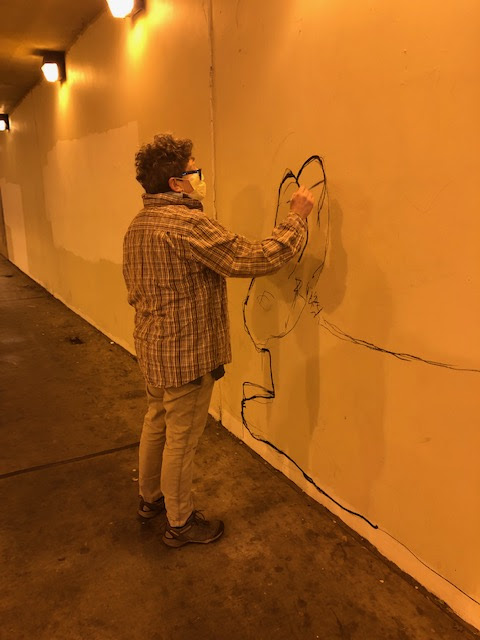 It was Easter Sunday. There was a global pandemic. Not too many folks were out and about. A Washington State Department of Transportation (WADOT) bicycle underpass near Heather's Seattle residence had ample freshly white walls. Heather had ample paint, and time. The rabbit paintings are the result.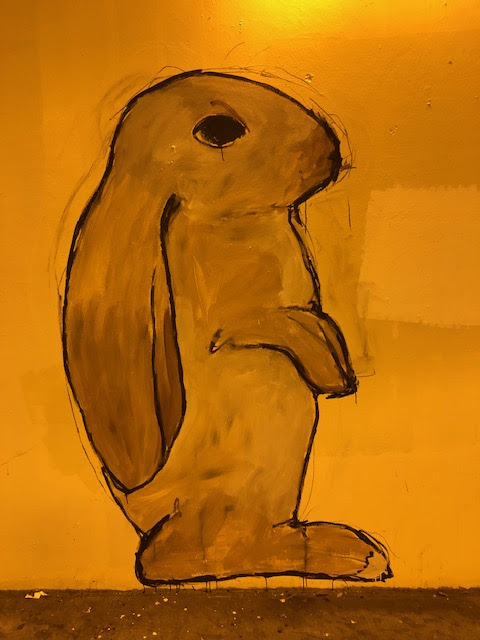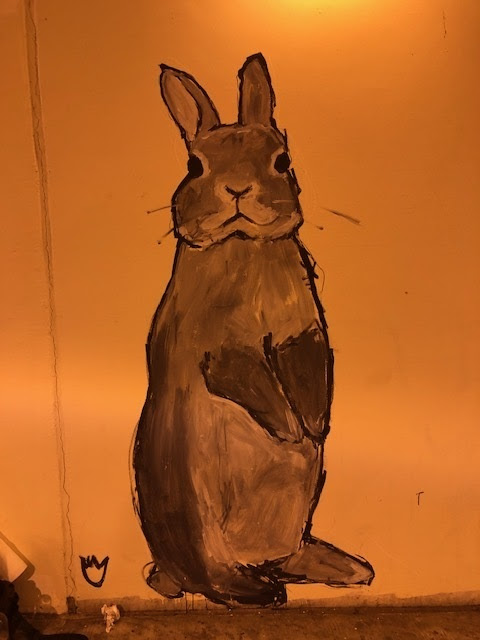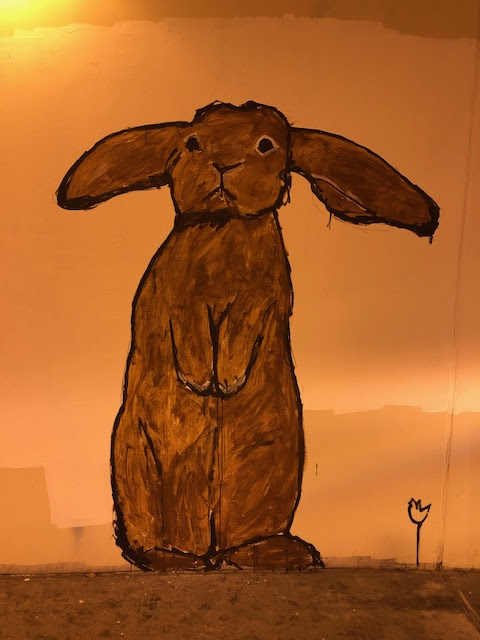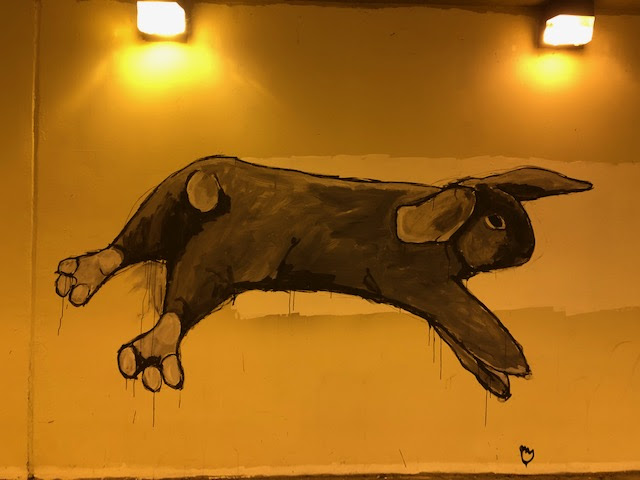 In May of this year Heather visited the bike tunnel again and discovered, "There's been much activity in the last 2 months...new graffiti and then painted over by WADOT.  This is all that remains...the rabbit paw. I'm happy that it has a life outside in the world now.
"
Far out.

Beat Happening
,
"Crashing Through (Meyering Mix)" / "The This Many Boyfriends Club" [IPU147]
is available now from
The K Mail Order Dept.